Renewdle® stretching and massage tools are patented orthopedic devices designed for self-stretching, myofascial release, mobilization, and positional release. Health care professionals use them as part of a therapeutic program to relax tension, stretch tight areas, relieve trigger points, and position for trigger point reduction or exercise.
Ask your health care provider how you can use Renewdle® to improve your healthy flexibility and reduce stress-related tension.
PURCHASE YOUR OWN RENEWDLE SET TO EXPERIENCE THE DIFFERENCE,
THIS IS NOT ANOTHER PLAIN OLD FOAM ROLLER!
CLICK link below and GET 10% OFF YOUR RENEWDLE SET:
Regular price: $55, with coupon $50
https://renewdle.myshopify.com/pages/affiliate-registration-page
The ultimate tool for stretching! Renewdle® is a comfortable foam massage & mobility system for anybody who wants to feel better & move better. Unlike a foam roller or massage stick, the Renewdles® are contoured to massage around the spine & pelvis, and no rolling or work is required! Muscles release faster and easier in a relaxed state. For this reason, Renewdling is great post-workout, at the office or watching TV. Your own body weight applies compression to relax contracted knots, or trigger points that cause pain and tightness. Set of 3: 2″, 4″ and 6″ Renewdles in one set, with handy carry bag! FREE shipping from manufacturer.
CFC-Free Odor-Free & Recyclable. Made in the USA.
Ask your health care provider how to use Renewdle foam rollers effectively and safely for optimal results. Take our course in Myofascial Release Cerification to learn how to use Renewdles in your clinic.
Educise is not responsible for use or misuse of any products on this website. Note our disclaimer on our blog for more information.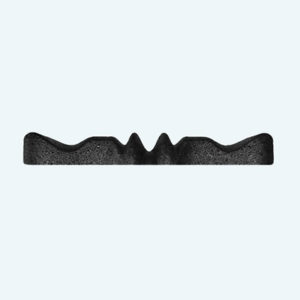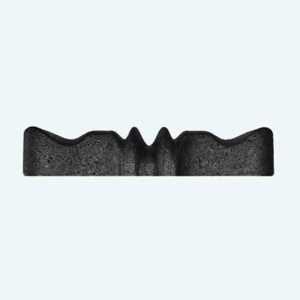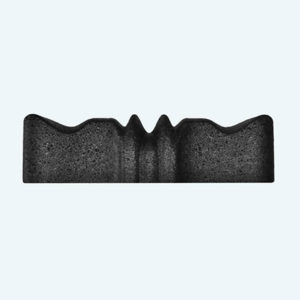 Renewdle Patents: US D649,253 S US D652,935 S US D657,468 S Canadian Registration No. 140918 and Certificate D'Enregistrement  No. 001890146-0001. Issued 2011 and 2012