Want results clients will rave about?
Wondering how to save your hands so they last longer?
Need to fulfill your CE requirements fast?
Wish you could still reach out to your massage professor for guidance with those tough questions?
Desire to connect with others who have a passion for massage?
 Be the VIP. Access expert support to:
Develop skills that create raving fans
Get results with evidence-based techniques that work fast
Feel better using ergonomically efficient moves
Save time and money with affordable home study seminars
Eliminate burnout with stimulating ideas for your sessions
Connect with expert massage coaches with Masterminds for insight that boosts your expertise and passion for massage mastery!
Expert topics including: Cupping, Myofascial, Back, Shoulder, and Neck, Geriatric, Medical Massage, Trigger Point, Post-rehab, Chronic Pain, Flexibility, PNF, Cranial, Muscle Energy/PNF, Positional Release &  more!
VIP Member Benefits:
Monthly Top Tips to maximize clinical skills online
Unlimited VIP access to our course content online
Quarterly mastermind live virtual meetings for skills coaching and Q&A with our expert faculty
Members-only discounts on live seminars, mastery coaching and products
Low fees per member and discounted group rates for franchises and offices.
Contact Educise for your VIP membership and reap the benefits to your bottom line with the support of experts to get the results you deserve.
Get your free course:   www.educise.com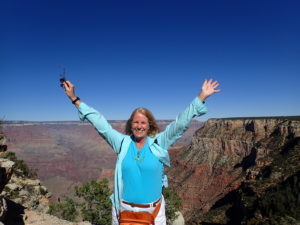 Want more? Host a live workshop, with hands-on skills you can apply immediately!
"As a teacher myself in a College Massage Therapy program, I encourage all my students, fellow massage therapists, physical therapists and other health professionals I come in contact with to take the opportunity to study with Theresa, an exceptional well trained physical therapist, massage therapist, educator and treatment specialist. Her knowledge of the human body, assessment, treatment skills and hands on approach have been a major influence in my development and success as a massage therapy professional and educator. I value her integrative credibility as both a healthcare practitioner, & educator. I have a tremendous respect for Dr. Theresa Schmidt and honor our longtime friendship." Kenneth P. Woisin MA. LMT – Massapequa Park, NY, Queensborough Community College, CUNY
"I have attended many of Dr. Schmidt's courses over the years. Each of them have been interesting and informative with immediate clinical applications. She is a highly skilled therapist who freely shares her considerable knowledge and expertise in a nurturing environment." Kathleen Miller PT– Port Jefferson, NY
Educise Resources Inc. is an approved provider of continuing education for the National Certification Board of Therapeutic Massage and Bodywork, Inc. NCBTMB, Inc. and the New York State Boards of Massage Therapy and Physical Therapy.
Educise®  P.O. Box 498 Newbury NH 03255   (877)281-EDUCISE
Dr. Theresa A, Schmidt, PT,DPT,MS,OCS,LMT,CEAS,CHy,DD, CEO
*Membership contracts are valid for one year at the advertised fee, subject to change without notice. Educise VIP Program © 2019 Educise PC.