Myofascial Certification Live NY Seminar, 2-days CE with Cupping!
June 1, 2019 @ 8:00 am

-

June 2, 2019 @ 3:30 pm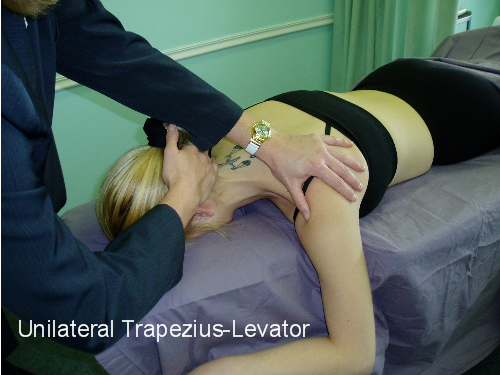 Do you ever feel as if you're playing that frustrating game of chasing pain with your patients without lasting results? Exercise and medication are limited in their effects on chronic pain; and a schedule full of patients needing manual therapy can leave you feeling exhausted and ultimately weaken your treatment. Experience a breakthrough in your practice by bringing lasting change to your patients with myofascial release. Even if you already use some of the techniques or are familiar with the theory, this 2-day certification refines your skills and goes a long way in making your work more efficient and effective.
After 2 days of training with a master clinician in myofascial release and soft-tissue mobilization, you'll begin to see a dramatic increase in functional mobility in you patients while simultaneously saving your hands for your next patient. Where symptoms in the past seemed elusive and remote in the body, you'll now have the skills to assess the fascial impairments and pinpoint the underlying barriers to release the tension and pain that ultimately impairs function and activity. Be precise in how you differentiate between myofascial pain and fibromyalgia and identify what motion limitations there are with simple biomechanical screenings. Release painful trigger points and tension rapidly, improve circulation, increase flexibility, and restore alignment for
documentable functional outcomes – all in just 2 days.
This certification sets you apart as a highly qualified and skilled soft tissue professional. You'll be recognized for your advanced skills in soft-tissue mobilization, making your practice more marketable with results patients are willing to pay for.
Sign up today for your chance to become certified in this powerful, evidence-based method.
https://rehab.pesi.com/events/brochure/69566?eventId=69566
Objectives
1. Analyze the anatomy and function of the fascial system.
2. Discuss the evidence-based research regarding the impact of the fascial system and efficacy of
myofascial release.
3. Perform an assessment to identify mobility restrictions, painful trigger points, and functional impairments
related to abnormal fascial tension.
4. Define fascial tension's contribution to abnormal posture and painful movement, and its relationship to
stress and emotional states.
5. Discuss the scientific mechanism for myofascial release, its indications and contraindications.
6. Differentiate between myofascial pain and fibromyalgia.
7. Apply myofascial distraction techniques for UE and LE dysfunctions.
8. Demonstrate five myofascial techniques to improve mobility and function in hands-on lab.
9. Discuss how to use myofascial release techniques on specific regions of the body, such as the respiratory
diaphragm and iliopsoas.
10. Demonstrate how instrument-assisted soft tissue mobilization and myofascial release tools can be
utilized in therapy.
11. Define CPT codes so you can document functional outcomes correctly and ethically.
12. Discuss when to use your hands for manual therapy vs. instrument-assisted release.
Certification of competency is awarded after completion of an online exam after the workshop.
Speaker: THERESA SCHMIDT, PT, DPT, MS, OCS, LMT, CEAS, CHy, DD, is a Board-certified
specialist in orthopedic physical therapy, massage therapist, certified professional speaker, Reiki Master, and hypnotherapist. Her work integrates the best of evidence-based traditional and alternative medicine with inspirational resources to achieve results that change lives. Dr. Schmidt received her Doctorate in Physical Therapy from University of New England and served as faculty of the Physical Therapy and PTA Programs at Touro College in New York City. She also served as adjunct professor at Nassau Community and CUNY Queens Colleges. She has presented internationally for Fascia Research Congress, hospitals, private companies, and
clinics and is an accomplished published author.
Speaker Disclosures:
Financial: Theresa Schmidt maintains a private practice. She receives a speaking honorarium from PESI, Inc.
Non-financial: Theresa Schmidt has no relevant non-financial relationship to disclose.