FUNCTIONAL AGING NASHUA NH: 2-day live seminar: Geriatric Exams & Interventions with hands-on lab
October 18, 2018 @ 8:00 am

-

October 19, 2018 @ 3:30 pm
FUNctional Aging: Geriatric Examinations and Interventions
with Theresa A. Schmidt, DPT, MS, OCS,LMT,CEAS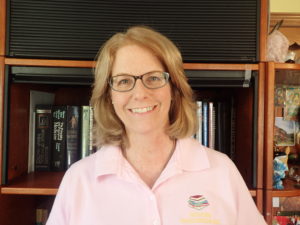 Master examination, promote function, enhance mobility, sharpen cognition, and decrease pain with:
Functional outcome tools
Manual therapy techniques
Exercise program design
Fall prevention and balance interventions
Integrative medicine and emerging approaches
Master solutions to aging challenges, such as:
Functional outcome documentation
Balance and gait issues
Fall risk and prevention
Cognitive decline
Mobility impairment
COURSE DESCRIPTION
Are you spending too much time figuring out how to document geriatric function, with insufficient time  to enjoy what you do best, treating patients to maximize their quality of life?  With the influx of more elderly patients, clinicians are overwhelmed with the multitude of exam tools and reporting requirements.  How do you efficiently select functional exam tools to inform the best plan of care for your patients? In this 2-day interactive seminar, practice fast and easy assessments for elders to simplify your documentation process, and to guide your treatment planning.  Review evidence on best practices for implementing therapeutic interventions to manage mobility impairments, balance issues, falls, cognitive deterioration, stiffness, weakness, and pathologies. Gain skills to maximize function in aging adults across the spectrum, from the active sports enthusiast to the involved resident with multiple medical problems. Immediately design a rehab program for your geriatric patients that incorporates traditional and holistic therapy approaches. Start maximizing function, enhancing mobility, and decreasing pain with your patients today.
Learning Objectives
List physiological changes associated with aging
Select and administer outcome measures to identify functional mobility and balance impairments in elders
Apply integrative interventions, including manual therapy, fascial release, joint mobilization, therapeutic exercise, balance and neuromuscular re-education, and functional training to improve functional capacity in elders
Identify evidence-based integrative medicine approaches to improve mobility and balance, to reduce pain, and to improve functional quality of life
Design an effective plan of care to produce a measurable difference in mobility, balance, pain, and function
Practice skilled documentation to show functional change using standardized exams
Discuss current evidence regarding the efficacy of specific clinical interventions on functional outcomes in elders
Course Content
DAY 1 (AGING PROCESS, FALLS, BALANCE AND GAIT TOOLS AND INTERVENTIONS)
FUNCTIONAL MOBILITY AND BALANCE ASSESSMENT IN ELDERS
Balance definitions, systems, and strategies
Aging process and epidemiology of falls
Risk factors in aging, meds, medical, degenerative processes
LAB – FUNCTION AND BALANCE ASSESSMENT
Self-Efficacy
Falls efficacy scale
ABC scale
Falls risk self-assessment
Function in Sitting Test (FIST)
Vertebral artery test
Orthostatic hypotension test
Romberg
Tandem Romberg
Functional Reach
Five Times Sit to Stand Test
30-second chair rise test
Single Leg Stance Test
Berg Balance Scale
LAB – GAIT AND BALANCE ASSESSMENT TESTS
Timed Up and Go
6MWT
Figure 8
MGES
TInetti
Dynamic Gait Index
Bestest
Mini Bestest
Brief Bestest
Four Square Step Test
Y and STAR excursion test
Extra tests
INTERVENTIONS TO ENHANCE BALANCE AND PREVENT FALLS
Exercise program design: Active Balance Clinic (ABC)
Tai Chi
OTEGO
EVIDENCE-BASED OUTCOMES
What studies say about balance tools and interventions
Fall reduction, rates, and risks
AGS panel recommendations on balance
DAY 2 (FOCUS ON FUNCTION)
FUNCTIONAL OUTCOME TESTS DISCUSSION
Mini Mental Status Exam (MMSE)
Montreal Cognitive Assessment (MOCA)
Barthel Index
Self-Efficacy
Assessment of Motor and Process Skills (AMPS)
Functional Autonomy Measurement System (SMAF)
MUSCULOSKELETAL CHALLENGES
LEFS
DASH
Measuring myofascial pain
Trigger points
Stiffness
Muscle weakness
INTERVENTIONS FOR PAIN REDUCTION, MOBILITY PROMOTION, AND FUNCTION
Manual therapy
Neuromuscular techniques
Integrative medicine
LAB – IMPROVING MOBILITY, STRENGTH, AND FUNCTION AND REDUCING PAIN
Myofascial release
Positional release
Joint mobilization
Neuromuscular re-education
INTEGRATIVE MEDICINE AND HOLISTIC APPROACHES TO IMPROVE MOBILITY
Address behavioral and cognitive issues
Reduce pain in elders
Mindfulness
Massage
Relaxation induction
Craniosacral
Reiki and light touch therapies
CASE STUDIES AND GROUP PROBLEM SOLVING
Who Should Attend
Physical Therapists
Physical Therapist Assistants
Occupational Therapists
Occupational Therapy Assistants
Exercise Physiologists
Massage Therapists
Strength and Conditioning Specialists
Personal Trainers
What Should You Bring
 Mat or massage table for hands-on practice
Tape measure and masking tape
Hand sanitizer and massage lotion
Blanket and 2 pillows or foam 2'x2′ mat
Mobile laptop or cell phone with internet access
Wear sneakers and comfortable sweatpants and tee shirt
Dress in layers, hotel rooms often have varying temperatures
Course confirmation
Registration is confirmed by email. Please check your spam folder if you don't see your confirmation letter. Be sure to opt-in at www.educise.com to be on our announcement list for confirmation and specials.